Join Us November 2, 3 & 4, 2017
God's Got It
Your Past, Your Present, Your Future
Join us November 2, 3 & 4, 2017 at Grand View Church.
God Created You For His Purpose
Your Vision Lies Within You!
God's Got It
Women's Mentoring Ministry
God's Got It is a mentoring-networking ministry with the purpose of helping you fulfill the vision that God has placed within your heart.

Too often we have the desire to follow the dream within us, but we don't know the first step or the necessary steps to see the success and fulfillment of the dream. Even if we do know the steps to take, we can grow in our vision by exposure to others that have been successful in what we are attempting to accomplish.
The God's Got It mission is to help you be successful in fulfilling the plan God has for your life. Remember, God created you for His purpose. Your vision is not ahead of you, it lies within you. Go after it with all you have and make it a reality. We are here to help you achieve the dream within your heart.

Jeremiah 1:5 (MSG)
"Before I shaped you in the womb, I knew all about you. Before you saw the light of day, I had holy plans for you: A prophet to the nations—that's what I had in mind for you."​
Join us November 2, 3 & 4 at Grand View Church.
Our speakers have a Word that will encourage and empower you
for God's plan for your life!
Colleen and her husband Dennis are lead pastors of Victory World Church in Atlanta, Georgia. Victory World Church is a thriving multi-cultural organization committed to cultural reconciliation, building families, transforming community, and impacting the world. Colleen is deeply committed to encouraging individuals to reach their highest potential in Christ by impacting the world with the love and generosity of Christ.​
Debbie and her husband James are the lead pastors of Grand View Church in Dunnellon, Florida. They have been in ministry for 35 years and they have a heart for missions and a passion to reach the world with the love of Jesus Christ. Debbie believes that true fulfillment comes from doing what we were put on planet earth to do by our Heavenly Father. Debbie is a worship leader, a minister of the Gospel, and loves to teach and minister on healing.​
Amanda and her husband Jason serve as Core Team Pastors at The Gate Church in Oklahoma City. Amanda currently is the Executive Pastor and one of the teaching pastors to the church. Their greatest desire is to see lives transformed by the power and word of God and they continue to share this mandate as they travel the world ministering in various nations.
Kathy and her husband Tony are the lead pastors of The Gate Church in Oklahoma City. Kathy is a dynamic speaker with over 35 years of ministry. God has used Kathy and her husband Bishop Tony to birth churches, build global outreach ministries, and launch hands-on Bible Colleges. Part of their call has been to advance the Kingdom of God through equipping leaders in over 80 nations.​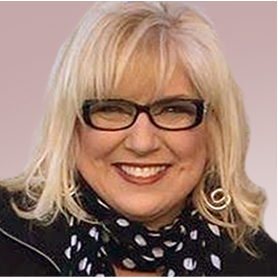 GOD'S GOT IT
WOMEN'S Conference
Debbie Watts
Grand View Church
Dunnellon, FL
Kathy Miller
The Gate Church
Oklahoma City, OK
Colleen Rouse
Victory World Church
Atlanta, GA
Amanda Conner
The Gate Church
Oklahoma City, OK
Psalms 37:23 AMP
The steps of a [good] man are directed and established by the Lord when He delights in his way [and He busies Himself with his every step].
Great peace comes from knowing that God's Got It! That means He's got your past, He has your present, and your future is already planned out by the Master Designer! God is a good God and He only seeks to do you good! God is the Master Architect of our lives and what He has planned for us is above all that we could ask, hope, or think. It is truly an amazing and exciting life!
This conference is about entering into the rest of God and letting all the anxieties about your life go and trust God. God's Got It! This is true about every area of our lives. God's Got It! We just need to know how to walk this amazing truth out in our lives no matter what season of life we are in.
The speakers for this conference are amazing! God is using them across the globe to share the message of faith, hope, and love. They are anointed women of God that are strong in faith, character, and ministry. They are successful women that have learned to walk in the promise that God's Got It and their lives are a testimony that will build your faith.
We all face challenges in life, but if we hold to the truth that God's Got It - we will be victorious and do exploits for God! It's time to rest in His peace and rejoice in knowing that God loves us, He is with us, and He is guiding our every step!
​
God Created You for His Purpose!
Your Vision Lies Within You.
November 2, 3 & 4, 2017 at Grand View Church
Be Successful
in Your Accomplishments.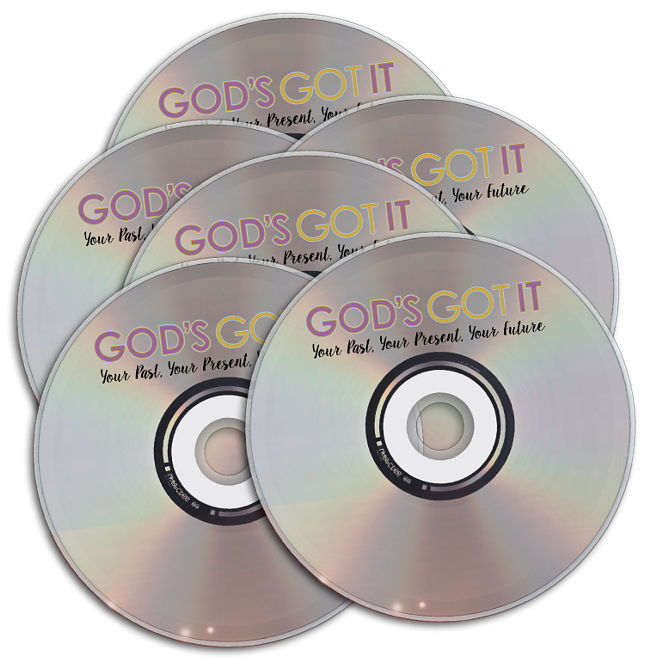 Jeremiah 29:11 Message
I know what I'm doing. I have it all planned out-plans to take care of you, not abandon you, plans to give you the future you hope for.
12401 SW HWY 484, Dunnellon, FL 34432
Phone: 352.489.0303
​
WOMEN'S CONFERENCE
REGISTRATION FEE OF $75.00
(scroll to bottom for registration form)
​
$110.00 Conference Fee
Includes Conference CD's